Enjoy this lively book discussion between Fairfax County Public Library Director Jessica Hudson and Tysons-Pimmit Branch Manager Christine Jones. They're librarians who love a great book but almost never agree on what makes a book great.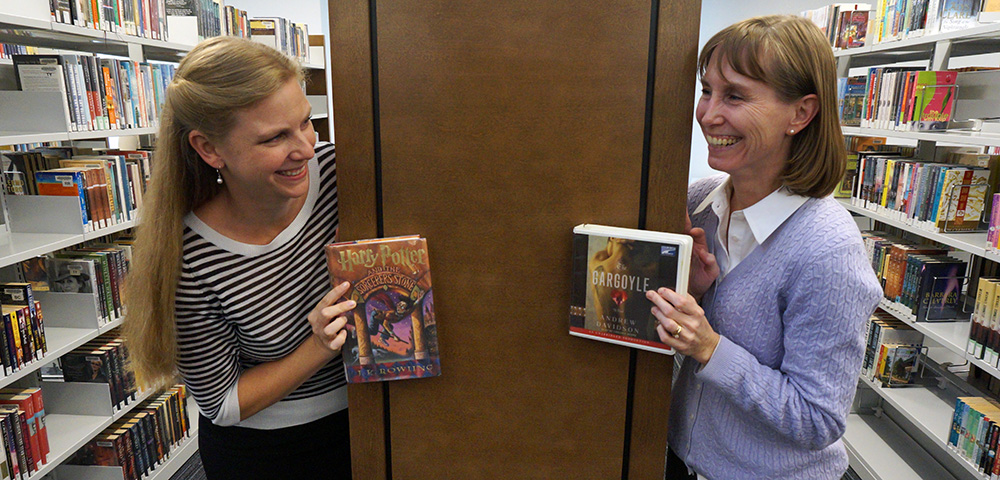 Jessica prefers books that build up new worlds and invite magic and mystery into our lives. "Science fiction and fantasy rule," says Jessica. Christine listens to a variety of genres but all of her selections are grounded in reality. "You can keep your elves and space operas," she says.
Each month they alternate selecting books to read and discuss. Will Christine follow the magic in Harry Potter and the Sorcerer's Stone by J.K. Rowling, The Hobbit by J.R.R. Tolkien, or Terrier by Tamora Pierce? Will Jessica stay awake reading The Straight Man by Richard Russo, Before You Know Kindness by Chris Bohjalian, or The Likeness by Tana French? Tune in every month to find out and maybe discover a book you may (or may not) want to read yourself.