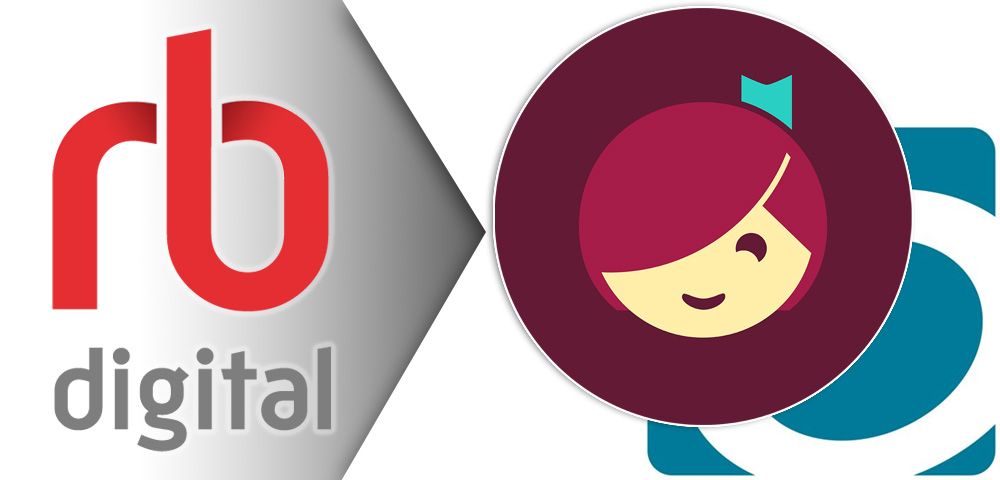 FCPL's two primary providers for eMaterials are merging their eBook and eAudiobook collections; most content from RBdigital will move to the OverDrive platform on December 2nd. Here is what you should know:
All the library's current eAudiobook titles from RBdigital will be available in OverDrive. This includes thousands of titles from the RBdigital Unlimited collection, which will remain available for immediate access (no holds, no waiting) through June 30, 2021.
eMagazine titles will remain available on the RBdigital platform/app in the short term; these will be transitioned at a later date (TBD), and eventually be available in the Libby app (not the older OverDrive app).
Any holds on RBdigital titles will not transfer to OverDrive.
Active checkouts will not transfer to OverDrive; any items checked out via RBdigital will simply remain checked out in the RBdigital app until their due date, but cannot be renewed after the transition date.
Wishlists & Reading History will not transfer to OverDrive; for those customers who want to keep this information, the details can be exported by going to RBdigital | My Account | Profiles, then selecting Export My Transaction History.
After FCPL transitions, the RBdigital app will no longer be used for eBooks or eAudiobooks; it will continue to be used for eMagazines in the short term.
Preparing for the transition
Most work will happen behind the scenes, however if you have a Wish List or a Reading History that you want to keep, you will need to export that information prior to the transition. To perform the export:
Visit the library's RBDigital site fairfaxcova.rbdigital.com OR open the RBdigital app.
Sign In as you normally would.
From the hamburger menu (three stacked lines) in the upper left of the screen, select My Account | Profiles.
On the profile screen, select the link Export My Transaction History.
This will export your Magazine checkouts, eBook / eAudiobook checkout history, existing Holds, and your Wish list to a .CSV file called RBdigital_Transactions_[YYMMDD], e.g. RBdigital_Transactions_200918. It will most likely be saved to your 'downloads' folder. This file can be opened using Excel, Google Sheets, Numbers, or similar.
You can then recreate your wish list or mark titles you've already read using Tags in Libby.
I still have questions...
What happens to my holds from RBdigital?
Holds will not transfer. You will be able to recreate any holds after the transition or, if we already own copies in our OverDrive platform, you can place them now. We sincerely apologize for this inconvenience.
Will my check-out end early?
No. Items checked out using the RBdigital app prior to the transition will remain checked out until they are due. You will not be able to renew them using the RBdigital app after the transition, but can check-out the same title using the OverDrive platform.
Do I have to use the Libby app or can I keep using the older OverDrive app?
For the moment, you can continue to use either; however, we do encourage you to use the Libby app. After the eMagazine titles migrate (date is still TBD), those will require using the Libby app.
I used an email address to sign in to RBdigital. Can I use that for signing in to Libby?
No. Libby requires a library card number to sign in.
My card isn't working. Now what?
If your library card number changed after you signed up for RBdigital, that could be why. You can use the web based direct support form, using category Account - Card Update to have OverDrive transfer your items to your new card number.
Are all the books that were in RBdigital really going to be available in Libby?
Yes, RBdigital eBooks and eAudiobooks will be consolidated with our OverDrive digital collection; they will be available until our RBUnlimited subscription ends on June 30, 2021. Great Courses eAudiobooks are separate from the RBUnlimited subscription, and will remain in the collection after June 30.