Please read the following carefully. The policies and procedures governing the use of the Library's 3D printers are subject to change.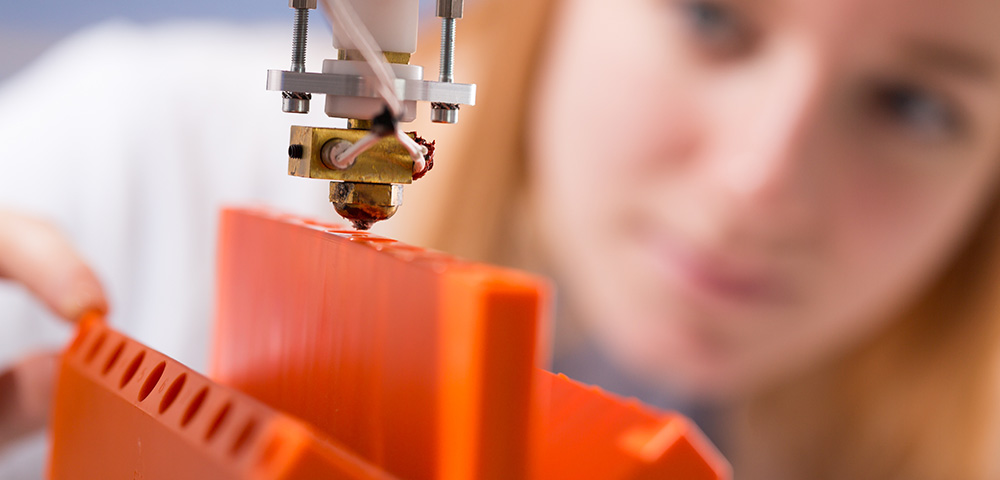 Agreement
Any printing of firearms or components of firearms are prohibited. In addition, the Library reserves the right to refuse the production of any of the following at any time at the discretion of library staff.

Objects that the patron does not have a legal right to possess
Any object that is obscene
Any object prohibited by the terms of use of the manufacturer of the 3D printer

By submitting designs for printing, the patron is representing that he or she is the owner or authorized user of the 3D design. Accordingly, Patron will indemnify the Library for and defend the Library against third-party claims for infringement of any United States patent, trademark or copyright. Patron must indemnify the Library for any loss, damage, expense or liability, including costs and reasonable attorney's fees that may result by reason of any such infringement claim.
Printer availability for patron use may be limited at any time at the discretion of the branch manager.
3D Printing at the library is currently free. Fees may be charged in the future to cover the printing costs.
Patrons may not provide their own printing filament.
Only designated library staff or volunteers may operate the 3D printer.
The Library cannot guarantee model quality, stability, confidentiality of designs, or specific delivery dates.
Use of the 3D printer by Library staff does not constitute knowledge or acknowledgement of any unapparent final use of the 3D product, and the Library specifically disclaims any knowledge thereof.
Patrons may submit one design at a time.
Print requests are limited to one item per week and one print per design.
Print requests remain active for 30 days, at which point files are deleted. (Submit a new request if you would like to reprint an item after 30 days.)
This service is available to FCPL card holders only.
FCPL may elect to publish photographs of any 3D project you submit.
Procedure
Design Creation
To create a design, patrons may use any CAD software tool on a personal computer or use web-based tools such as TinkerCad. Public PCs at Fairfax County Public Library may be used for this purpose.
Digital designs are available from various file-sharing sites such as Shapeways and Thingiverse.
Design Submission
Designs shall be submitted via the Library web page in .STL, .OBJ, or .THING format.
Files may be no larger than 25MB.
Items will be printed as demand allows on a first come, first served basis.
Library staff will notify patrons via email when items are complete.
Items not picked up within 10 business days of email notification become the property of the Library.
Patrons will be able to pick up their printed items at the Library they selected when their design was submitted.
Patrons will be informed of design issues and changes required for printing.
The Library does not guarantee satisfaction with the results of prints.
The Library will review all files before printing.
Library staff may assist patrons with their design, but the final responsibility for the design rests with the patron.
Please note, our build plates limit projects to print no larger than:
150mm long
150mm wide
140mm tall.
File ready? Agree to the 3D printing service terms and conditions and GO!